This page is dedicated to Mister Guitar who inspired me with his unique style of playing. His music will continue to live on in those he has inspired. Over the years I have meet so many great musicians, Chet fans and friends who have been inspired by Chet's music.
[wolf_col_6 class="first"]
"Giving Life to Guitars" was a song arranged for Chet by my good friend Aaron Edwards. I took this song to CAAS in 2010 to have all the great guitar pickers sign.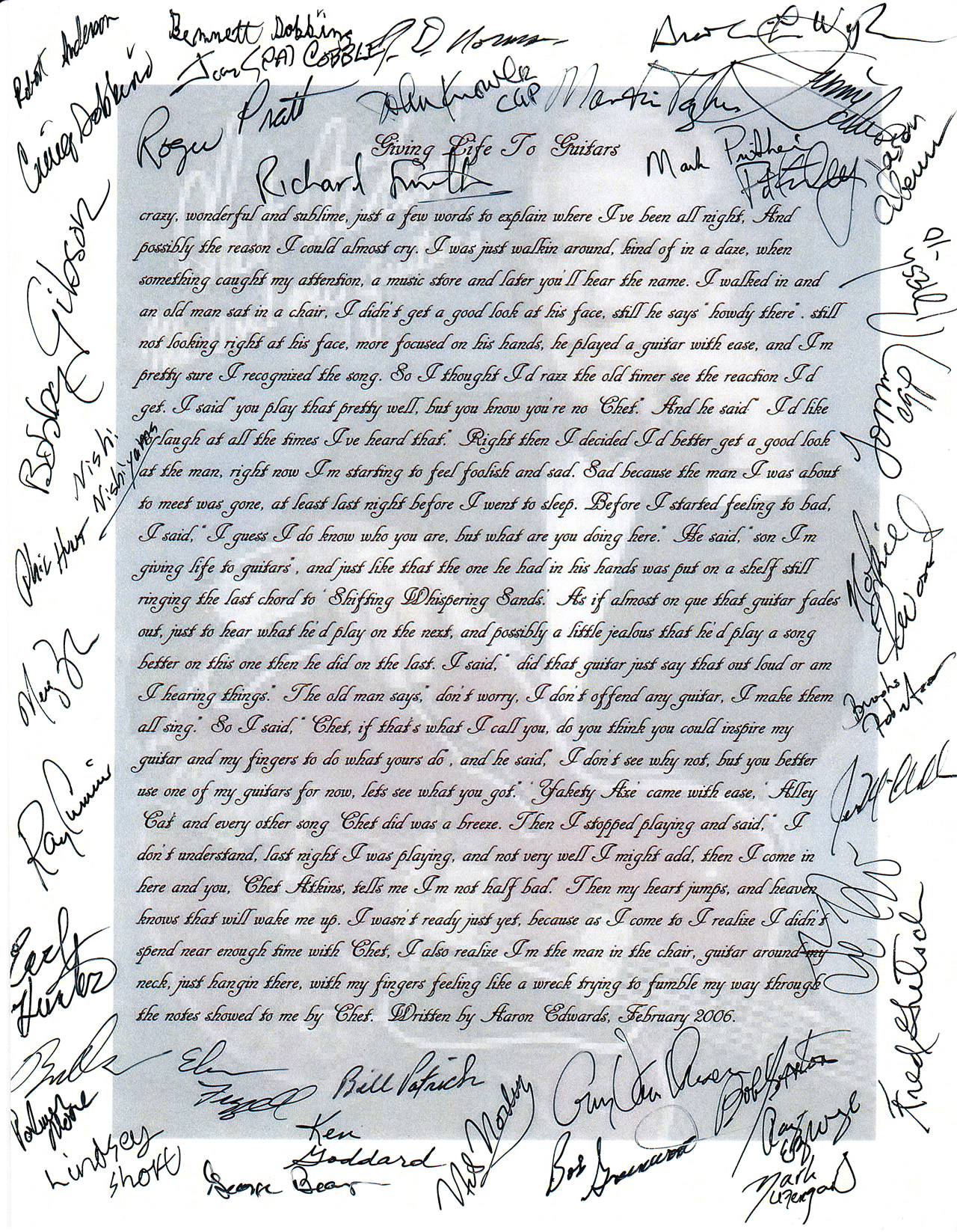 [/wolf_col_6]
[wolf_col_6 class="last"]
George and Lindsey at CAAS 2009. Chet Atkins Picks on Jerry Reid was a signed album given to Lindsey by George.
[rev_slider GeorgeLindseySlider]
[/wolf_col_6]
Rob and Lindsey met at CAAS in 2009 after which Rob begin instructing Lindsey to play Western Swing Style Rhythm guitar and Banjo picking.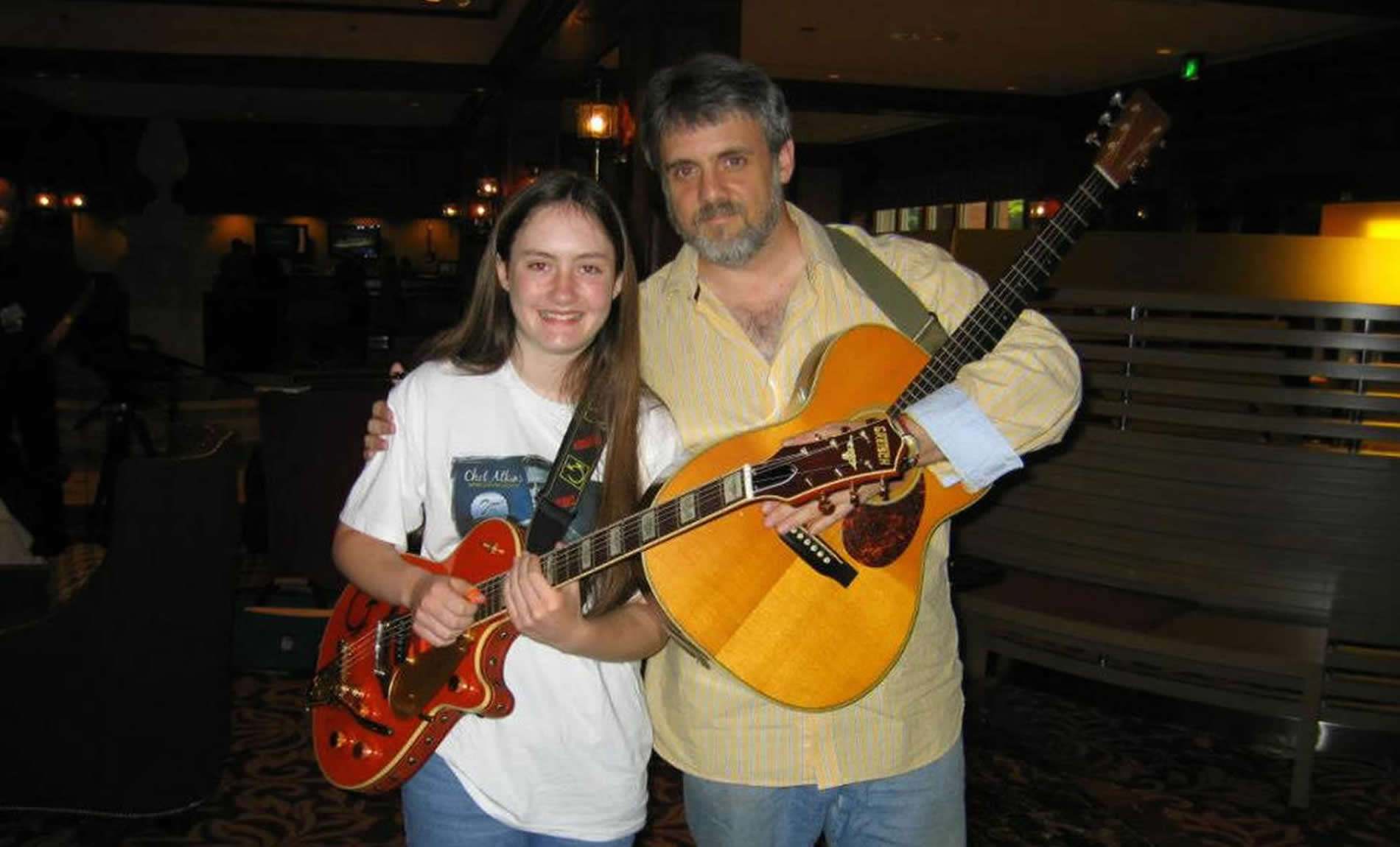 ---
[wolf_col_6 class="first"]Chet playing "At a Georgia Camp Meeting" in 1950

[/wolf_col_6]
[wolf_col_6 class="last"]Lindsey playing "At a Georgia Camp Meeting" in 2010

[/wolf_col_6]
[wolf_col_6 class="first"]Chet playing "Humoresque" in 1950
[/wolf_col_6]
[wolf_col_6 class="last"]Lindsey playing "Humoresque" CAAS 2009 in Nashville
[/wolf_col_6]
[wolf_col_6 class="first"]Chet playing "Vilia at the Ozark Jubilee" in 1958
[/wolf_col_6]
[wolf_col_6 class="last"]Lindsey playing "Vilia" 2009
[/wolf_col_6]
[wolf_col_6 class="first"]Chet playing "Black Mountain Rag"
[/wolf_col_6]
[wolf_col_6 class="last"]Lindsey w/ Bob Saxton playing "Black Mountain Rag" Nashville
[/wolf_col_6]
---
Mister Guitar played many great Finger Style arrangements, This is Lindsey's complete Chet video collection. [wolf_last_videos count="30″ category="mr-guitar-videos"]