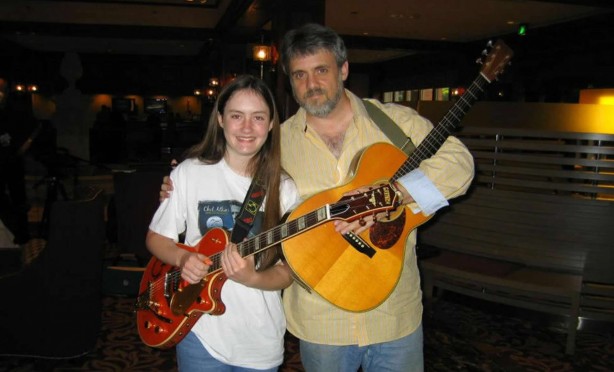 Lindsey is a well known artist in the US and other countries across the world for her finger style playing. She has performed for many audiences in the US at Festivals, Fairs, Churches, Concert stages and in Nashville. She has been featured on the Chet Atkins Appreciation Society (CAAS) stages with many talented guitar players.
Lindsey is currently looking to pursue full/part time work as a studio musician or performing artist/band for local or across country gigs. She is working on her first CD in which she will express her love for a variety of music styles.
Lindsey has…
 Performed in Nashville at the CAAS convention for 3yrs.
 Performed with the Bar-G Wranglers for 3yrs. Vocals, Fiddle and Lead Guitar.
Currently she is performing with the Lindsey Short Band, Red Rock Express and Stillhouse Road in Southern Utah. (Vocals, Guitar, Fiddle, Banjo, Mandolin & Bass)
Lindsey is involved in serving her community with her music at special events for the elderly, drug and alcohol rehabilitation events and Pregnancy Care Center events. Lindsey has been featured on "My Last Call", a local radio show, with Dan Murphy as the host.
Lindsey has played and performed with many well known guitar players such as Bob Saxton, Ray Cummins, Rob Bourassa, Guy Van Duser, Bobby Gibson, Joe Robinson, Ray Espinoza, Elaine Frizzell and many others.
[rev_slider CAASHighlightsSlider]
Check out Lindsey's video interview at CAAS with Joe Carducci from Gretsch Guitars in 2011:

For more information, please Contact Us.